2018 is shaping up to be another interesting year in the world of SEO. While it's not an easy task to accurately predict precisely what will happen, I reached out to the global Ayima SEO team to see what they believe could be game-changers in 2018. As it happens, many of us agreed that voice search is likely to grow and influence our client's SEO strategies, while there's lots of debate in how significant the mobile first index will be. But what does it all actually mean for SEO? Well, you'll have to keep reading to find out and see what else we think could happen in 2018.
It's all about voice search in 2018.
Google wants to hear you.
So do Amazon, Apple and other voice-enabled devices. 2017 saw a slew of voice assistant devices flood the consumer electronics market. Google and Apple launched the Home and Homepod respectively, and Amazon refreshed its range with four new devices. It's fair to say the big players are taking voice search seriously.
So what does this mean for SEO? The vast majority of current voice searches are people looking for answers, so the need in taking a voice-search-led approach to content creation in order to capture natural language queries, is already there. But with more devices available and consumers inevitably becoming more confident in talking to devices, I predict search intent to change over time, with queries moving further down the funnel toward transactional voice queries, or queries with intent to purchase.
We know that Google uses Featured Snippets to answer the vast majority of current voice queries, but the source Google will use for queries further down the funnel is unclear. Considering it's an advertising platform, the chances are that Google will turn to sponsored listings to return relevant results. For example, if you search for "find me the cheapest flights to new york", it's possible that Google will return the cheapest flights listed on http://www.google.co.uk/flights. To get on that list, you need to spend with Google and be whitelisted.
However, it's all still a little unknown, so if/when this shift in voice search behaviour happens, retailers will need to tailor their content and on-page assets to capture NL queries later in the funnel. In addition, developing voice-command "skills" and apps for Echo and Home respectively, would bring further visibility within each ecosystem and may be a good source of driving branded-organic transactions, and should perhaps even be considered part of an overall voice SEO strategy. Tesco Labs already have services on IFTTT and yes, you can tell Google to add Pimms to your basket! But you need data to make these decisions, so I also predict that Google will finally include voice search data in Google Search Console. And I would like to think John Mueller reaching out to the SEO industry is indicative of just that.
Both Vancouver SEO Director Karen Bone and London Senior SEO Consultant Suzy Slaughter echoed those thoughts regarding GSC, particularly because the platform received its first update (aka new version) in early January.
"There will be more of a focus on populating results to voice-based searches as Google, Amazon and Apple expand those ecosystems, all going after market share," Karen added. "There will be different ways to optimize for voice search vs. home-based search devices, etc, and I feel that AMP and structured data will play in both."
Team members from other offices shared similar views on voice search while providing interesting takes on how voice will influence another major player this year: featured snippets.
Featured snippets: the latest "gold rush"?
It's undeniable that featured snippets will be huge in 2018, especially when you consider that Google recently rolled out an updated guide to how they work. But when you connect them to voice search—a feature frequently used to ask questions that featured snippets often answer—we all expect plenty of competition for securing those special little boxes atop the SERPs this year.
"As voice search starts to gain more traction, there will be a bigger onus on getting featured snippets and content-focused marketing strategies," Vancouver SEO Strategist Jennifer Bui said. She added that rankings will likely be affected by whether websites can bring real value to the user and be formatted in the correct way to keep a user engaged. Her Vancouver colleague, SEO Director Aroash Solomon, agreed. She also noted that content will have to walk the fine line of being simple enough to achieve a featured snippet but engaging enough to earn a clickthrough.
Others, such as London Senior SEO Consultant Julien Picot and Raleigh SEO Associate Adam Miller, pointed to the need for sites to properly utilise structured data to better set themselves up for featured snippets. In particular, Julien made note of several pending Schema markups that may prove useful for the SERPs (PreOrderAction for ecommerce and CriticReview for movie reviews, among others).
As certain as many of us are about featured snippets making waves this year, we also had a rather similar viewpoint on another major news story that may be more bark than bite.
Will the mobile first index finally arrive and make an impact?
It's been a big Search topic since late 2016, and it looks like 2018 is the year we finally see what happens when Google goes mobile first. We're not entirely sure when it will happen, but we are sure of one thing: it's not likely to make that big of an impact.
London SEO Director Sam Gipson is calling it now as a "huge anti-climax like MobileGeddon," a sentiment shared by London Senior SEO Consultant Martin Fennon. And while he's not entirely in the same boat, fellow London SEO Director George Prodroumou is sceptical of the move, too. It's his belief that Google becoming mobile first won't happen overnight and will "roll out a lot slower than people expect."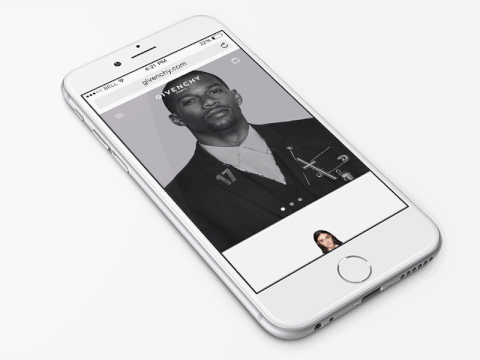 However, George does see the potential for lower-ranking sites with stronger mobile optimisation to move up and surpass their bigger-named competitors. As a result, he said, "SEOs will be forced to start thinking about a mobile SEO strategy as opposed to a desktop one, which will be different."
Other predictions for 2018:
Increased adoption of Progressive Web Apps
"The current adoption of PWA is fairly limited right now simply because it's mainly supported by Chrome. With recent announcements from Firefox and Safari (which is the most used browser for iPhone users), this will allow companies to be more confident to build PWA as all mobile users will benefit from the advantages of PWA over apps.

"Another advantage are service workers which allow users to browse PWAs with no internet connection (or very poor internet connection)."

- Julien Picot, Senior SEO Consultant (London)
A more transparent Google
"Optimistically, I'm hoping we're going to see a renewed effort in transparency on Google's part, in data (with GSC's capabilities increasing), and in algorithmic shifts and initiatives (with them bringing Danny Sullivan on board). I think they're realizing that the SEO industry is their most potent tool for affecting change on the web, and will attempt to mend their relationship with SEOs in order to make the most of that tool."

- Ryan Huser, VP of Operations (Raleigh)
Even stronger collaboration between SEO & UX
"Over the years, Google have released numerous speed-related updates. With the recent "Speed update" and mobile first index imminent, it's clear that Google is keen to get more digital marketers focused on speed, UX and engagement."

- Simon Panting, SEO Director (San Francisco)
From mobile first to voice search and everything in between, we're sure to see some interesting shifts in the way we do SEO this year. Be sure to keep an eye out for more insights from us on the top SEO trends and tactics of 2018 here on the Ayima blog.
Learn about our free, personalised insights club