We may sound like a broken record here, but May was yet another big month for Google-related news. The ever-growing tech company made a slew of announcements that will impact the digital marketing landscape now and well into the future as they continue to develop their capabilities, work out their privacy issues, and much more. We also got some news from Facebook and their bigger properties (Instagram and WhatsApp), but enough teasing, let's get into the biggest stories of May 2019!
SEO
New visual features announced for Google Search and Lens
Google revealed new visual features for Search and Lens that aim to make both of these tools more intuitive and altogether-helpful for users.
Starting with Search, the tech giant began to implement augmented reality into the SERPs to give users a real perspective of their queries. For example, you can read that a shark is nearly six meters long, but it would prove rather difficult (and dangerous) to see that for yourself. Not with AR, which brings it right into your surroundings.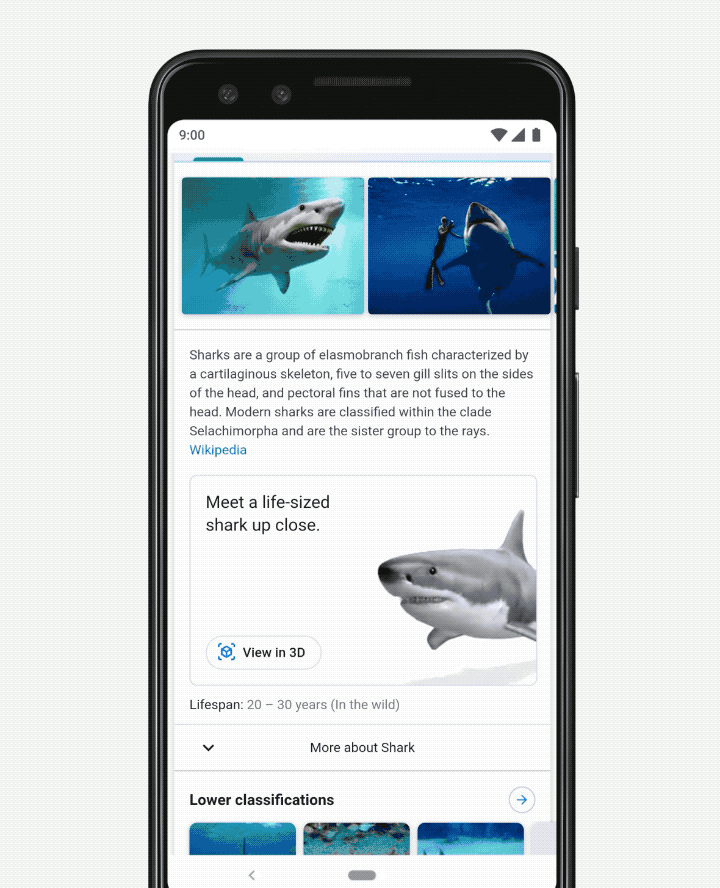 And on Google Lens, it's becoming easier to accomplish numerous tasks that previously required extra steps or were somewhat prohibitive. One example they gave is when you're at a restaurant and reading an interesting item description, only to be left wondering, "What does it actually look like?" Well, through using Lens on your phone, Google will pull matching imagery and info from its data to show you images of the food item.
The future really is here.
Google adds markup support for how-to and FAQs
If you (or your client) are publishing FAQ or how-to content on your site, Google has rolled out new ways for you to potentially connect with your target audience. The company added structured data markup support for both types of content that can make your pages to appear as rich results. The markup also applies to those using Google Assistant, the company's virtual assistant product.
Of course, none of this guarantees that the pages will appear with rich results, so Google recommends reading through their structured data guidelines to make sure you're doing everything correctly. To coincide with this support announcement, Google also added new separate reports for related issues in Google Search Console. You can learn more about how this all works on Google's webmaster blog.
The new version of Googlebot has launched
Just as we were finishing our April roundup, we noted that Google had finally launched its new version of Googlebot that runs the latest version of Chromium, which is 74 as of this writing. And now that it's in full effect, we know that the company plans to make sure Googlebot will be updated alongside Chromium so that there's no disparity between the two.
This new version of the rendering engine supports a bunch of new JavaScript features, Web Components v1, and a whole lot more. You can read through Google's blog post on the update to learn more, or head over to their Webmasters forum if you have any pressing questions.
Google 'Trips' is now on desktop
As part of the company's goal to simplify the trip-planning process, Google have now brought their "Trips" feature to desktop. Previously only available on mobile, Trips is an all-encompassing way to book a flight and hotel, rent a car, find nearby restaurants, and accomplish other related tasks in one place.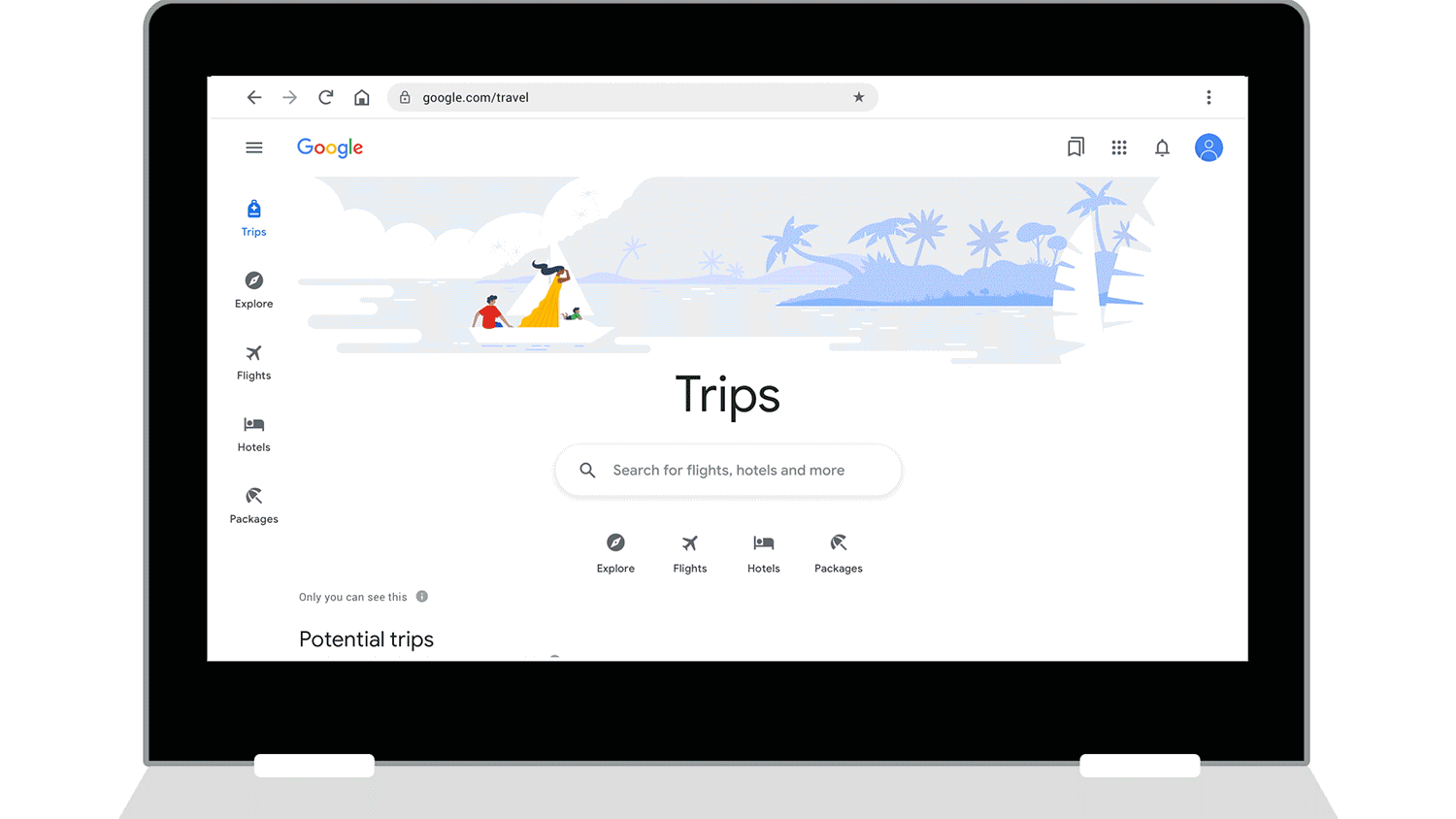 If you're logged in with your Google account, Chrome will store all your relevant activity in Trips so you can keep up with everything you've been researching. You can also opt out of this for privacy reasons.
Head over to Google Trips to see how it works for yourself. Also, be on the lookout for the integration of this information to Google Maps, which the company says is coming soon.
Google report fixing indexing issues
Just like in April, Google Search experienced indexing issues that left webmasters and users confused as to what was up with the SERPs. Thankfully the two hiccups, which were unrelated, were resolved in less than a few days and everyone in the SEO world could calm down for a bit.
The first problem reared its head on 22nd May, when the Google Webmaster Twitter account tweeted that some users were receiving "stale search results." In other words, they weren't serving fresh or recent content, though the matter was resolved by the next day. And then, on 24th May, a different issue plagued the search engine, though Google weren't as forthcoming about what happened. They took care of that one within two days.
Could more bugs be crawling around in June? We'll let you know.
Paid Media
Google reveals new 'Discovery' ad formats, placements
Google kept with their theme of "discovery" at this year's Marketing Live event by announcing a new native advertising campaign called, you guessed it, Discovery. This automated, multi-channel approach provides advertisers with the opportunity to run ads across the YouTube home feed, Gmail's social and promotions tabs, and the Discover feed on Google's homepage - which had previously been a "free" placement area.
The ads will look different depending on the platform—a native approach in Discover and YouTube, and similar to existing ads in Gmail—and they're all served automatically thanks to Google's machine learning functionality. All the advertiser needs to do is upload the necessary copy and assets, and the AI handles the rest.
Facebook announces that ads are coming to WhatsApp
Yes, you read that correctly: ads are indeed coming to WhatsApp. The Facebook-owned messaging platform had been advertising-free since its inception, but that's about to change in 2020.
Facebook revealed their plans for bringing ads to WhatsApp at the company's annual Marketing Summit, which was held this past month in the Netherlands. From what we can tell from photos of the presentation, the WhatsApp ads will be full-screen images and videos within the platform's Statuses feature (similar to Facebook/Instagram Stories).
We'll be sure to share more details about these ads when we know more, so keep an eye out for that in the coming months.
Chrome improving cookie, ad-tracking controls
New privacy features are coming to Google Chrome that will allow users to view and block the cookies being stored in their browser. Ads will also be much more transparent, as users will soon be able to use an upcoming browser extension to see more details about the ad, including why it was served, who created it, etc.
Google are also fighting to restrict fingerprinting. In his blog post on these changes, Google Ads & Commerce SVP Prabhakar Raghavan wrote that "[w]hen a user opts out of third-party tracking, that choice is not an invitation for companies to work around this preference with methods like fingerprinting."
The goal of these changes, Raghavan wrote, is to "empower users to make informed decisions about how to control the use of their data for personalized advertising." Be on the lookout for the aforementioned browser extension and other updates in the coming months.
New Instagram functionality coming
Another month, another batch of updates to Instagram for users and brands alike. Two of them actually have to deal with a similar existing feature: stickers for Stories. They're both pretty straightforward, too: the "quiz" sticker lets you post a mini-Q&A to your followers, and the "donation" sticker allows you to raise money for accredited nonprofits of your choosing.
And then there's a pair of features currently still in beta. The first is the option to turn off "vanity" metrics on your page, which means you'd no longer see a "like" count on your posts. The second feature is actually a test within a test being performed by specific influencers. As Instagram fine-tunes the ability to purchase (aka "check out") directly in the app—we covered it last month—they're also allowing those influencers to tag the products they're wearing or using, so their followers can then buy them for themselves - and brands can track them!
What updates will June bring? We'll let you know!
Learn about our free, personalised insights club