June was yet another busy month in the digital marketing landscape, especially as it pertains to news coming from Google. The massive company shared a slew of announcements and changes that ranged from a half-billion-dollar investment in an ecommerce company to the complete re-branding of its advertising platforms. Oh, and they clarified some misinformation that had gotten out in the world about the hot topic of the year, the mobile-first index.
There was much more than rumblings from Google to know about, though, including a blunder from the team behind the Yoast SEO site plugin. While they were busy sorting that out, YouTube finally launched its subscription services in the U.K. (and a bunch of other countries) and Twitter announced plans to make the platform more personal.
Want to know even more about what's been going on? Keep reading!
Google clarify mobile-first index conversation
As you may have heard, Google began rolling out its mobile-first index this past March, which of course prompted plenty of discussion within the search community. The company was definitely paying attention to the chatter, because its Webmasters team took to Twitter to clarify.
We've seen great presentations & posts on mobile-first indexing, it's awesome to see all the details (thanks, @aleyda @jenstar @alexisksanders @dawnieando @badams + others)! There are only a few things we've sometimes seen confusion about, so we thought we'd clarify them.

— Google Webmasters (@googlewmc) June 14, 2018
For one, Google says webmasters don't need a mobile-friendly or mobile-responsive layout to actually be indexed, because those pages will indeed still work on mobile devices. Even so, the search giant did exclaim that "it's about time to move from desktop-only and embrace mobile." 
Having stated in an earlier tweet that "the mobile-first index doesn't change anything for ranking other than that the mobile content is used", the most important takeaway from this recent discussion is that it's essential for non-responsive sites to have content unity between mobile and desktop versions of a page.
Other clarification included making it clear that hamburger and accordion menus are fine on mobile, that Google still isn't showing a cached page for many mobile-first indexed sites, and that July's mobile-speed update is completely unrelated. For some more information directly from the big G, check out the rest of the tweets.
Dads rule the "charts" for search this month for Father's Day
It was all about dads this past month, both in the world of search and otherwise. That's because while participating countries were celebrating Father's Day on 17th June, people in those countries spent the days leading up to the paternal holiday searching for everything related to their dad.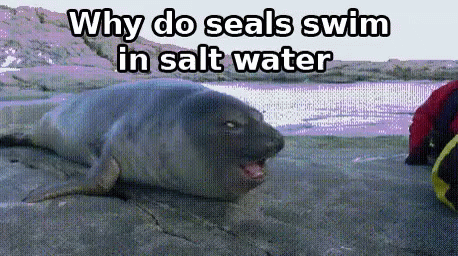 Google tallied up the figures and found that dad-related style was especially huge this past month. Specific queries within dad hats and shoes shot up a staggering 5,000 percent (Rick and Morty dad hat, and Gucci dad shoes, respectively) over the past 12 months. Similarly, there was a 130 percent increase for Google Image Searches related to the beloved dad joke, such as, "What did the jedi say to the jockey?" ("May the horse be with you always").
You can check out more of these hilarious (or not, depending on your feelings about dad jokes) quips and related data at Google's blog.
Yoast SEO Plugin 7.0 Bug Causes Ranking Drops
If you use the Yoast SEO plugin on your website, you may have experienced some rather troubling ranking drops as a result of its 7.0 update that rolled out this past March. An unforeseen bug within the update caused "Panda-like problems" for some webmasters whose sites plummeted in Google because the plugin automatically changed user settings for image redirects.
While it didn't affect everyone who uses Yoast, the update had a big enough impact to warrant an apology from the company's founder.
If you're using Yoast, you may want to double-check that the update didn't change your image redirect settings. To do this, click through Yoast's Search Appearance tab, and then go to Media tab. Once there, look under the bolded "Media & attachment URLs" text to see if it's marked for "Yes" or "No." If it has changed to "No," you'll want to make it "Yes." Also be sure to check if your Yoast plugin is completely updated.
Click Depth Matters More for SEO than URL Structure
The number of clicks it takes to get to a certain page on your site apparently affects rankings more than URL structure, according to Google's own John Mueller. He broke this news during a Google Webmaster hangout this past month when answering an ecommerce-related question.
The store owner, who owns multiple locations with varying inventory, wanted to know if it was better to a) have a "/stores" landing page that links to the different locations or b) direct links to those locations on the homepage. As Mueller said, it's not the URL structure but the number of times the user has to click that can impact a page's ranking on Google. In other words, if you want a particular page to rank higher, make it easier to access directly from the homepage.
If it seems like a straightforward response, that's because it is, though you can hear more about it directly from Mueller if you like 
Google announces major AdWords updates
Google kept plenty busy in the paid media landscape as well, as the company announced changes to its technology and greater branding.
On the tech side, Google used this year's SMX Advanced to explain how they're working to improve the way consumers discover products online and offline. One way they're doing this is by implementing the affiliate location extension to YouTube, so users viewing a YouTube ad for Google Home will have an option to click through and see nearby stores with the product in stock. They're also updating the Shopping Actions program and allowing for pricing benchmark settings in AdWords.
Wait, not AdWords, because it's just Google Ads now. This branding change came later in June alongside several others that aim to unify the company's advertising products. First, their DoubleClick advertising products and the Google Analytics 360 Suite are now part of the Google Marketing Platform as a way to unite the worlds of ads and analytics. Additionally, DoubleClick for Publishers and DoubleClick Ad Exchange have become one platform under the name Google Ad Manager.
More changes will be on the way since the announcements at the Google Marketing Live event, more on this in the next roundup.
Explore your interests with Twitter's latest update
Twitter is working on making it even easier to follow current events and conversations with a series of updates for the platform. It all starts with the Explore section, which will soon shift to being organised by topics instead of content type. While that change will come in the next few months (and starting in the U.S.), you can now more easily see news and updates Twitter has personalised for you within the search function.
Speaking of, Twitter is also rolling out breaking and personalised news updates within the "Happening now" section that appears at the top of timelines. This update is also coming in the next few months (in the U.S. to start, too), along with others related to creating a more user-specific experience, like push notifications for relevant events and news.
In other words, it's looking like Twitter wants to make each user's experiences uniquely their own. Read about other upcoming changes to Twitter at their blog.
Facebook Aim to Improve Customer Service from Advertisers
Facebook have released a new tool for users that aims to improve the customer service experience as it relates to those making purchases through advertisements. According to the social media giant, they received a number of complaints from users who purchased items or subscriptions through ads, only to not get exactly what had been advertised.
The tool, which launched in mid-June, can be found within a user's Ads Activity tab. From there, you can view all the ads you recently clicked through and, if necessary, hit the Leave Feedback button to let Facebook know what happened. On their end, Facebook said they'll take the appropriate steps to deal with offenders, including limiting how much an advertiser can use the platform, and up to an outright ban.
Head over to Facebook's newsroom if you want to know more.
YouTube Music and YouTube Premium finally come to the UK
After launching in the U.S. nearly four years ago and undergoing several name changes, YouTube have (finally) brought their Music and Premium subscription services to the U.K., Canada, Germany, and nine other countries. Essentially, the paid subscription removes advertisements from all music and video content, which you can also download directly to your device.
YouTube contend that they're not simply trying to compete with the likes of Spotify in music or Netflix in video, because it's more about providing an experience of "YouTube done better." For the company, this means claims of having stronger search functionality, exclusive content, and the opportunity to consume content offline or while using other apps.
How will YouTube fair in the paid subscription realm? Only time will tell.
Google To Invest $550M In China E-Commerce Giant JD, Jointly Develop Markets
Google is investing some serious cash—we're talking $550 million—into massive Chinese ecommerce platform JD to build a partnership that aims to expand each company's respective retail offerings.
For JD, that means selling products different regions through Google Shopping, namely the U.S., Europe and Southeast Asia. According to Forbes, the company is apparently keen on growing beyond electronics so they can get into the fashion and luxury industries.
And for Google, their goal is "to enable helpful, personalised and frictionless shopping experiences that give consumers the power to shop wherever and however they want," according to a statement. It's worth noting that Google remains blocked by the Chinese government.
Want more? Check out these other top stories from the month:
Paid Social:
SEO: